Foret de la Mer Natural Perfume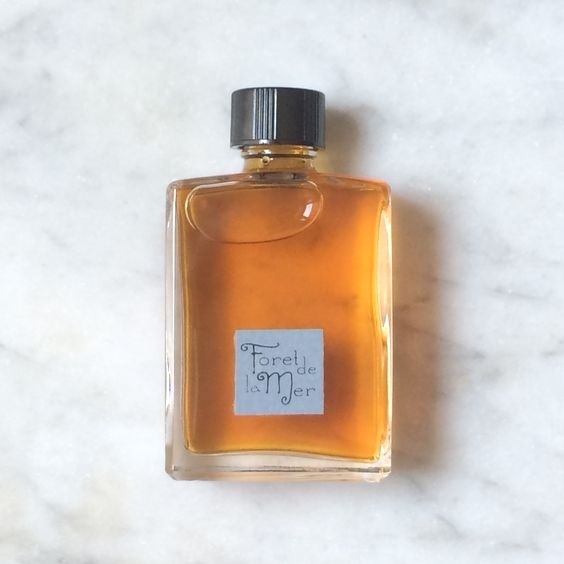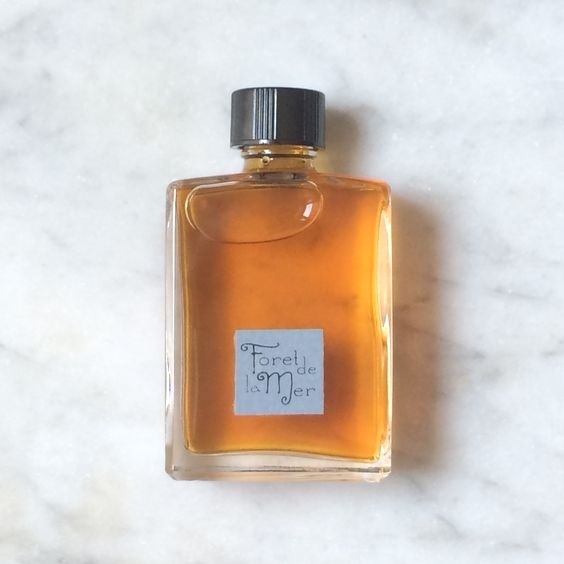 Foret de la Mer Natural Perfume
Fougere's have been my passion for the past couple of years and the last time I was in California I was inspired to create one based on the expansive coastline rimmed with forests. This is a bolder and more voluptuous fragrance than I normally create but I was so moved by the drama of the natural surroundings that I wanted to try to capture it in a bottle. I became haunted by the smokey, maritime essence of choya nak, a destructive distillation of roasted seashells, and was compelled to use it in the base which gave it a masculine feel. I personally love men's fragrances and have been wanting to make one for some time. The result, Foret de la Mer (Forest of the Sea) is a mossy, maritime fragrance with luscious florals and fresh citruses.
The traditional fougere ingredients, tonka and oakmoss, sit at the bottom with ambrette seed and choya nak. Champaca absolute and orange blossom concrete mingle with French lavender absolute to create a sumptuous floral heart. Wild lavender essential oil blends beautifully with bergamot and wild sweet orange to greet the nose in a tangy floral welcome.
Top notes: bergamot, wild sweet orange, wild lavender
Heart notes: champaca absolute, orange blossom concrete, lavender absolute
Base notes: tonka bean, oakmoss, ambrette, choya nak
This perfume comes beautifully packaged in a brown velvet envelope in a gold box with a mullberry paper millinery flower nestled inside. The flower is your keepsake, that and the lingering fragrance.
15ml
Please note that my shipping materials are often reused or recycled. They may not be beautiful but they reduce waste (which is a beautiful thing). I do have newer boxes in case it's an important gift (just let me know) but please consider recycled in the spirit of green.